Mrs Payne – Bridal Makeup
 November 2014  

 (Facebook review) 
"When organising my wedding, I found it really hard to find a good make up artist who would be able to not only do an amazing job but would be happy to come to my venue (it was a bit out of the way) and not charge me the earth for the privilege. I found Lucy through her job working for Bobbi Brown and was instantly delighted with the make up she created and also really enjoyed spending time with her during my trial.
Lucy is an enthusiastic, creative and easy going person who really helped me feel comfortable with the make up she created and that she would do an excellent job on the day. In the end, she ended up not only doing my make up but also my mother's and my two bridesmaids! All very different ladies with very different requirements and she did an amazing job with all of them.
She was organised throughout the process and even arranged extra trials to ensure she was prepared for the day. It was great having her as part of my big day and she really helped me to feel calm and relaxed during the preparation period.
All in all, she did a fantastic job; the make up looked amazing and suited both the photo requirements and was natural enough for actual wear during the day. I will definitely be visiting her again if I have any make up needs in the future!
Thank you so much Lucy!"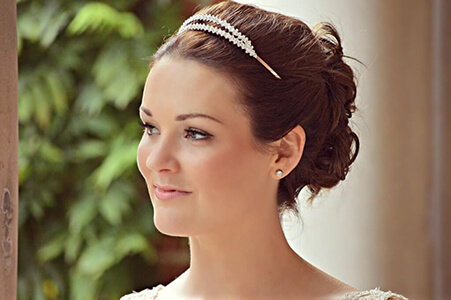 Mrs Jones – Bridal Hair and Makeup
  November 2014 

(Facebook review)
"A big thank you to Lucy for the wonderful hair and make-up services provided on the day of my wedding.
Not only did Lucy manage to do the hair and make-up of 3 bridesmaids, mother of the bride and myself, she even managed to attend the event looking as beautiful as ever.
She had every piece of make up we could possibly have needed and did everything in her power to provide the look we we're looking for and not at any point did she stress out. Super-doopa, thank youLucy!! XOXO".
---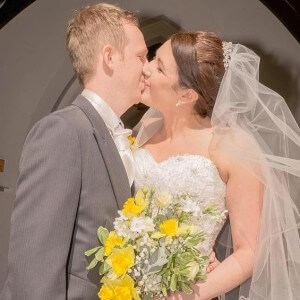 Mrs Ewin – Bridal Makeup
  May 2015 

  (Facebook review) 
"I hired Lucy as my make up artist for my Wedding!! Lucy was amazing and made us all feel so relaxed. The bridesmaids looked absolutely beautiful! Would definitely recommend Lucy!! X"
---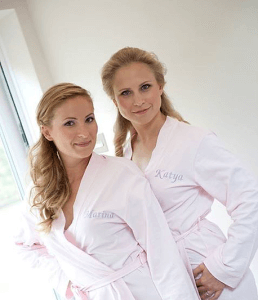 Mrs Soroka – Bridal Hair and Makeup
March 2015 

  (Facebook review) 
"Lucy was absolutely fantastic on my wedding Day! I am so happy I found her after long search.
Lucy was so lovely and made everyone feel happier and more relaxed with her smile and complements. Lucy's job was excellent! My wedding make up never moved all day, no touch ups required.
We all looked so beautiful and so natural and were delighted with the make up. Lucy is brilliant at what she does. I would absolutely recommend Lucy as a truly professional, creative make up artist."
---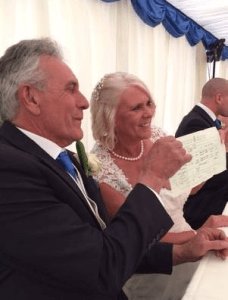 Penny Boswell – Bridal Makeup
April 2015 

  (Facebook review) 
"Would just like to say a massive thank you to Lucy, who did my mums wedding makeup, she looked completely stunning and was so happy with her final look giving her the confidence for her special day!! The makeup stayed looking amazing all day and night.
Lucy is such a lovely lady, kind and very helpful, and really listens to what you want to create for your look, would defiantly use Lucy again and highly recommend Lucy. X"