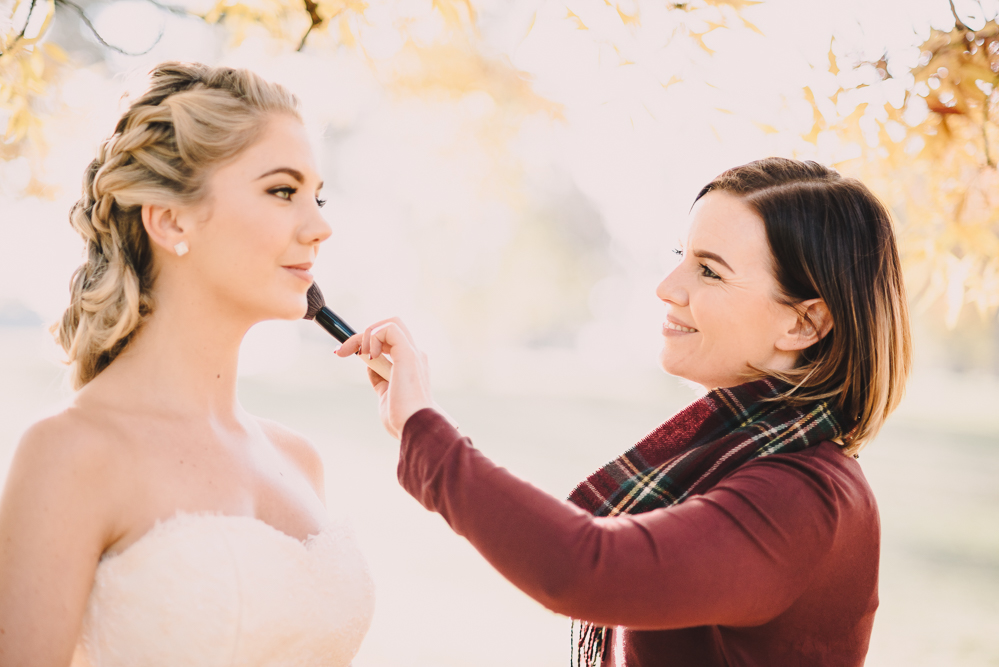 Lucy Pardoe is the owner of LucyMUA and a highly rated Hair & Makeup artist specialising in UK and Spain.
The Professional artist team was created when Lucy expanded  her business overseas. Each artist has been specially picked for their talent, experience and personality. Each artist has a wealth of experience and will provide you with the perfect look for your special day. Artists are fully mobile but if you prefer you can pick an artist closer to your location.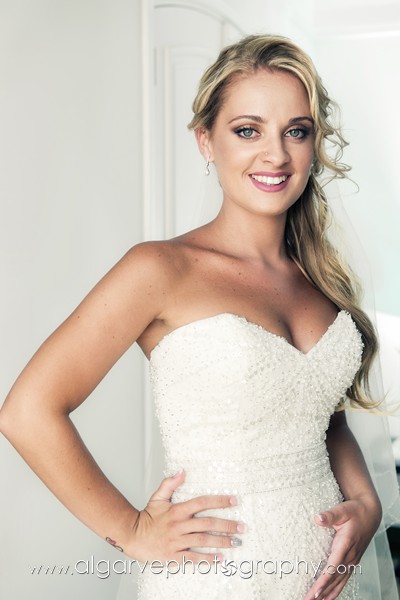 Serena did my makeup for a night out. Absolutely LOVED it. It lasted all night, looked flawless and I felt great. Bubbly, friendly yet very professional. The best combination- Talis Ashe
Serena did my makeup on my wedding day and it was amazing. My makeup lasted all day and everyone commented on how nice it looked. Would definitely recommend her to anyone!- Nada Horn
Serena is a true professional but somehow manages to make you feel like you have known her for years & because of this you know instantly you can trust her, tbh she just gets it. She got me completely. I was nervous as I have rosacea & spotty skin but Serena worked her magic & I looked  amazing. My makeup was still in place looking perfect at midnight in what had been 34 degrees heat! I can't recommend her enough, best MUA ever & only wish she loved around the corner from me because everyone need a bit of Serena in their lives – Emma Bill
Serena
Hair and makeup, Covers Surrey, Sussex and London
Serena started working with brides in 2013, and since then the happiness of my brides has become her passion, She loves to share in the emotion of the big day, Knowing that the "blush" on the blushing bride was down to expertly placed makeup!. Helping you to look as beautiful on the outside as you are on the inside is her goal, whether you want a glamorous or natural makeup look, hair loose and flowing or pinned to perfection.
Brands used
In her kit you will find Ben nye,Makeup for ever,Mac,Anastasia Beverly hills,Prestige,Ysl,Laura mercier,Channel,Kevyn aucoin,Lipstick queen and Illamaqua.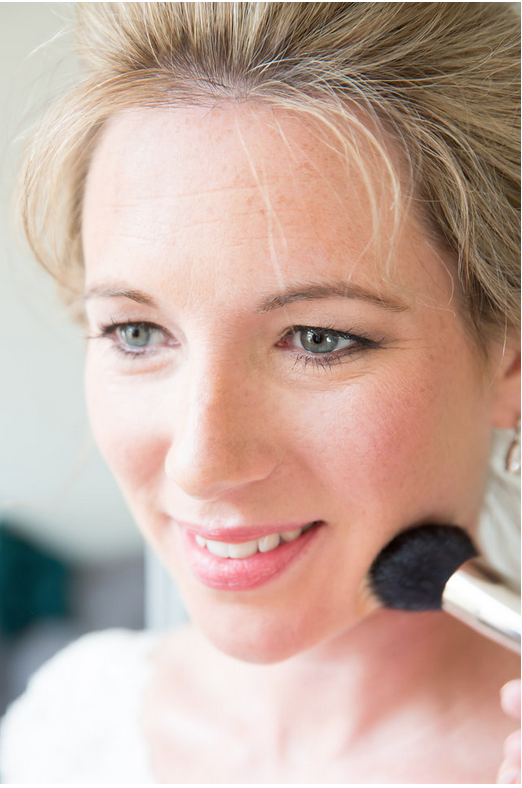 I asked Arabella to be the make-up artist for my wedding day in September. She applied make-up for my mother and bridesmaids as well as my own and we were all delighted with the outcome. The effect was exactly what each of us had hoped for and she was sensitive to our individual requirements. Not only was our make-up completely spot-on for the light and photographs of the day, but she was also a delight to have involved in my wedding morning; very efficient and flexible, making sure that everyone was happy and everything ran on schedule. She was even able to assist when my hair did not quite go to plan and was completely cool, calm and collected about helping out when this was above and beyond her call of duty. I would recommend her in a heartbeat.
Arabella was fantastic to work with from the very first contact. I asked for an initial trial six months before the wedding because I was concerned about finding the right person for the job: I was quite particular about how I wanted to look on my wedding day – unlike a lot of brides I wanted to look 'done up', I wanted my skin to be super-matte despite its oily tendencies and I wanted my hair to be voluminous and curly despite being poker straight. My sister's requirements weren't much easier….but Arabella was up for the challenge and I can honestly say, that girl can work miracles!

Arabella
Hair and Makeup Covers Surrey, Hampshire, West Sussex and London
Arabella trained in Make-up and Prosthetics for the Performing Arts at London College of Fashion. She has worked as a make-up artist at London Fashion Week, Time Out Magazine, the National Theatre, and on the film Layer Cake. Arabella is a fully accredited MAC make-up artist and has also worked for the well known luxury beauty boutique Space NK. She now works as a freelance make-up artist specialising in bridal make-up and hair.
Arabella is a great believer in individual needs and attention to detail. No two jobs are ever the same. She has a diverse skillset which has come from a wide range of work experience: from working on film sets such as Layer Cake to working one-to-one with brides.
Brands used
In her kit you'll find: MAC, NARS, Laura Mercier, Bobbi Brown, By Terry, Chantecaille, Illamasqua, Charlotte Tilbury, Tom Ford, Kiko, Bumble and Bumble, Oribe, Schwachkopf, L'Oreal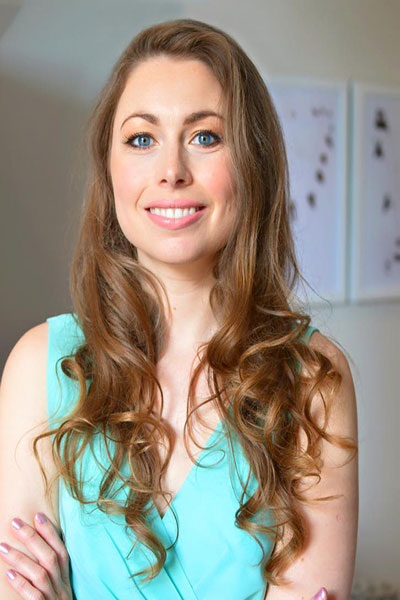 I want to thank you for doing such a magnificent job both with the hair and make up of us all for the wedding on Saturday.  Sarah looked stunning right through and both bridesmaids didn't have a hair out of place for the entire event. As for me, well my hair still had some "puff" in it this morning so I might need to be having a word with my present hairdresser!!  Your professionalism and caring nature makes you a natural for this job.  You listened to what each one of us said, looked at our pictures and did as was requested and for one so young, its a great attribute.  You have flair and plenty of style and your unflappability (if there is such a word) made the whole thing a pleasure on what could have been a very fraught day.
Sarah was so pleased she found you to do the most important job on her most special of days and I know she will be writing to thank you on her return from honeymoon –Love, Sheila (MOTB).
Thank you so much Stevie & Olivia for doing such a fantastic job on mine and my bridesmaids bridal hair and makeup. From the trial to the day itself you were lovely company and knew exactly the look I wanted for myself and the girls. I wouldn't hesitate to recommend –Emma xxx.
Olivia
Hair and makeup, Covers Surrey, Sussex and London
Olivia trained at Brushstroke Makeup School which is based at Shepperton Studios, she now works as a full time freelance hair & makeup artist.Ever since Olivia graduated from makeup school she has been working on weddings to film & tv ever since.
When looking at hair & makeup artists to use for your wedding or whether it just be for a special occasion, you want to be 100% happy on the day. Less is definitely more in all Olivia's work, she likes to start with less and build on what you feel comfortable with.
Being a hair & makeup artist isn't a job to Olivia as she truly loves what she does and feels so honoured to be a part of people's special days.
Brands used
In her kit you will find- MAC, NARS, Makeup forever, Charlotte Tilbury, Illamasqua, Urban Decay, Bed Head, Bumble & Bumble, Loreal, Kiko, Clinique, Stila, Georgio Armani, Becca Cosmetics.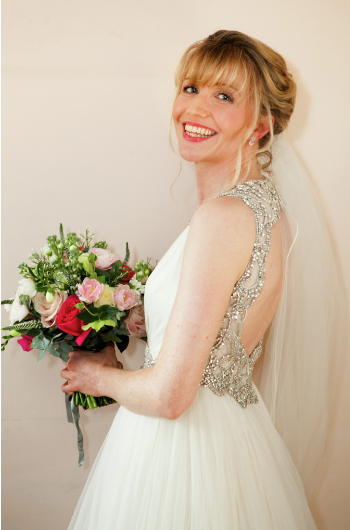 Biggest thank you to Storme for doing the most amazing job on my bridal hair & make up for my wedding on Sat 11th June. She captured the perfect 'boho' look I wanted, she is so sweet, friendly & professional. The quality of her make up products are fantastic! She is so patient & place my floral headpiece for me. Wish I could do it all over again just to have my hair & make up done the same. You're an absolute angel, thank you!" (Stacey Nobbs- June 2016).
Thank you so much Storme for helping me look and feel amazing on my wedding day. I recommend your services very highly and can't say thank you enough for your support and incredible services on the big day. You went above and beyond on my wedding day to make sure I was looking and feeling my best, you kept me calm through all the bridal prep and made me feel fantastic. Thank you so very much."(Rebecca Wyatt- June 2016).
Storme made the morning relaxed and beautiful for my Mum, Sister and I…what magic she was able to conjure to turn me into a bride!I would recommend her to all friends and family for their special day and I couldn't thank her enough for the great job she did!" (Cherry Taylor – Nov 2015).
Storme
Hair and makeup, Covers Surrey, London, Sussex
Since a child, Storme has always had a passion for make up. She trained in Cape Town, South Africa. After school she studied make up and special effect at The Make Up Issue. While studying Storme worked in retail at Bobbi Brown. She also went on to become a fully qualified hairdresser, studying at Carlton Hair International.. After mastering hair and make up, Storme was honored to be represented by a leading agency in Cape Town called Gloss Artist Management for which she did many Commercials and Still shoots.
 After moving to London in April 2016 just after Stormes own wedding, her passion for bridal hair and make up ignited. Storme is now  enjoying making brides feel and look their best ever since and this has turned into her  main focus and love. Storme would not look back, she thoroughly enjoys her work and putting brides at ease and making them gorgeous for their special day.
Brands used
In her kit you will mostly find Bobbi Brown, Mac, Inglot, Channel, Yves St Laurant and Laura Mercier
Thanks Reshma! You did a wonderful job with our makeup and hair for the party!! You were friendly and professional and very accommodating! My friends absolutely loved their 'clean' looks and thanks for all the time you spent suggesting different hairstyles! Highly recommend.
Reshma did my hair and makeup for a family wedding. She did a fabulous job. She did exactly what I had asked and accommodate any last changes. Her flawless finish was captured very well in photos and I had received a lot of compliments on the day for my hair and makeup. I highly recommend Reshma not only for her creative talent but her friendly and professional ethics. Thanks Reshma!
Reshma did makeup and hair for myself and two bridesmaids to perfection! She arrived at the venue promptly, listened to what we wanted and then performed her magic! Not only is Reshma a brilliant makeup artist and hair stylist, she is a lovely person to have around and helped to keep us calm before the wedding. I would not hesitate in recommending her.
Reshma
Hair and makeup, Covers London, Essex, Kent and Surrey
Reshma has been working in the makeup industry for over 10 years and been doing bridal hair and makeup for about 5 years now. She has work with countless  brides including Asian bridal. Reshma loves her job and will always go that extra mile on brides special day. She learnt from the top hair and makeup artists in the industry. Working alongside them has helped her grow and perfect her skills in hair and makeup.
Brands used
In her kit you will find MAC, Bobbi brown, Estée Lauder, Urban decay, Anastasia Beverly Hills, Zoveva and Clinquie.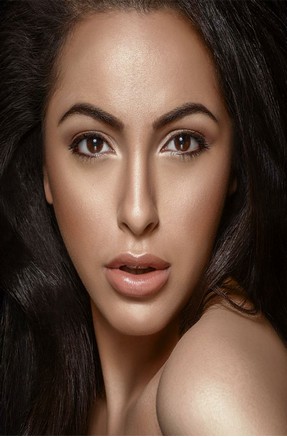 Where do I begin!
From the beginning until the end you were amazing! Consistently patient and kind throughout my thousands of questions. Thinking back now, I did message you constantly with queries and changes. But not once did you make me feel like I was a nuisance. I'm so thankful for how special you made me feel!!!
I felt amazing on the day and not a single person didn't comment on how great I looked particularly my make up, as it was flawless and stayed put 'bulletproof' , exactly as you said it would. The quality is immortalised in my photos and I cherish that dearly. I think that day truly is the best I have ever looked and felt.
Also can I say, I don't think my getting ready that morning would have been as fun without you and the fact that you spent extra time helping us get dressed!!!
Being somewhat nervous on my special day, it was great to be in the hands of such a  professional and friendly makeup artist. You made me  look and feel absolutely amazing. I really appreciate all your help and kindness on my day
Nicole
Makeup only, Covers London, Surrey and Sussex
Nicole has been a mua for 8 years in total working for  brands such as; Clinique , Estee Lauder and currently MAC as well as focusing on working freelance with photographers and brides of many nationalities in the UK and abroad.
Nicole's passion for makeup was ignited many years ago, when she was studying for her degree at The London College of Fashion. It was there she completed a course that covered a diverse range of make up techniques including bridal, editorial and special fx. To date her work has ranged from: model shoots, artistic photography, film, jewellery and fashion campaigns to traditional and non conforming brides.
Nicole is am absolutely a makeup junkie Nothing brings her more joy than makeup and skincare; the foundation for makeup to always look it's best. Nicole absolutely adores what she does for a living, particularly working with brides and bridal parties. For Nicole it is an absolute pleasure and honour to be part of such a special moment in someone's life!
Brands used
In her kit you will find  an array of professional brands MAC, Kryolan, Morphe, Anastasia Beverly hills, Inglot, Estee Lauder and Bobbi Brown.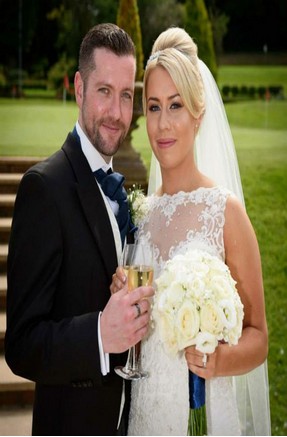 Chloe
Hair, Covers Surrey, Hampshire and areas near Peterborough.
Chloe has been working in the hair industry for 10 years and has worked alongside Leo Bancroft and Stephen Beaver, who are well established hairdressers on shoots. Chloe has worked behind the scenes of Asos and trained hair up at Charlie Brown in Purley. Chloe has also done blowdrys on Abbey Clancey and Martine McCutcheon.
Bridal hair has always been a huge passion for Chloe, who takes pride in really listening to what each bride wants and creating the perfect hairstyle for their wedding day. Chloe feels it's very important that the hairstyle is comfortable and secure. She finds it's such a happy occasion to be part of and a really enjoyable day. Her favourite styles this year are – 'tousled messy bun', vintage roll and loosely messy hair up.
Brands used
In her kit you'll find: Loreal, Fudge and Joico products.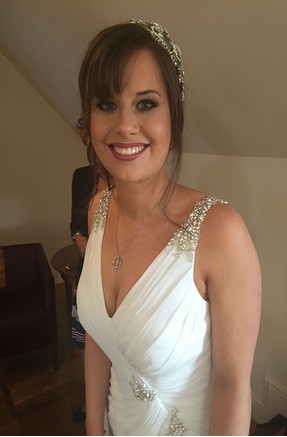 Kelly
Makeup only, Covers Kent and Surrey
Kelly trained in Professional Make-up at Brushstokes at Shepperton Film Studios and has been in the industry for 8 years. Kelly won Kent Wedding awards 2014 and has also worked on TOWIE with some of the famous faces.
Kelly loves the way makeup can transform someone, whether it's a subtle or dramatic transformation. She  loves the feeling when someone can't stop looking in the mirror at themselves, for kelly it is second to none.
She very passionate about makeup and this definitely comes across when she works. Kelly likes making all her clients feel comfortable and at ease with her so they are able to completely trust her and her skills and knowledge
Brands used
In her kit you will I find a range of different brands Mac,Nars, Laura Mercier, YSL, Armarni, Estée Lauder,Benefit,Urban Decay, Anastasia Beverley Hills,Chanel,Becca, NYX, Maybelline and
Barry M.
Mel, thank you so much for everything you did on my big day!! I felt incredible and truly like a pampered princess. I felt beautiful all day and my bridesmaids and mum all looked and felt amazing too. Thank you so so much, without you I wouldn't have felt as much like royalty!! Xx – Meg
I am so glad I had Mel to do my hair and makeup on my wedding day! She was absolutely amazing so calming, professional and talented! She managed to get me, my bridesmaids and my mum looking amazing even with many distractions on the day! I couldn't have been happier with the results of her work! I recommend her to any other bride for hair and makeup! She was amazing! Thank you Mel! – Chloe
I can't thank you enough for all you did yesterday – you were SUCH a star. You made me feel a million dollars! I adored my hair and make-up and for the first time in my life I felt really nice!! My Bridesmaids also loved their hair and we all thought you were so sweet and organised. THANK YOU! – Coco
Mel
Hair and makeup, Areas covered Sussex and Surrey
Mel studied hair and makeup for 3 years at Southampton Solent where she learnt everything from creating zombies to creating a beautiful, clean, natural look for a bride. She worked in the film and commercial industry for 2-3 years and had many amazing opportunities including working for top brands such as Dove, Beats by Dre and Ford Cars. This led to having the chance to make up some famous faces including  Rio Ferdinand, One Direction and Gael Monfils.
Now settled in Brighton, Mel loves nothing more than being a part of a brides big day. It brings her so much joy knowing that she has played a part in making a bride feel their most beautiful. Mel loves to enhance the beauty of the brides she makes up, and understand the importance of still feeling like you look like yourself.
Brands used
In her kit you will find a mixture of brands MAC, Bobbi Brown, cruelty free and natural brands such as ZAO Makeup and Couleur Caramel.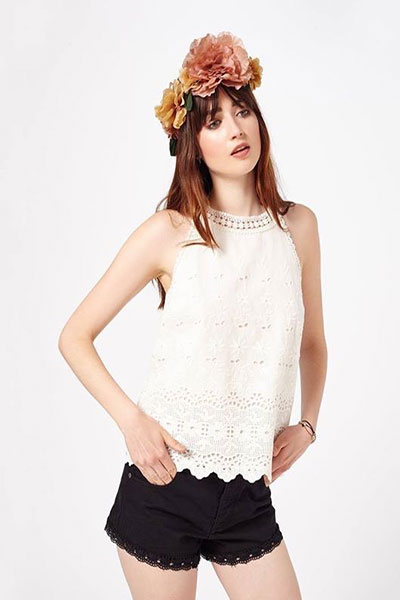 Donna
Hair and Makeup, Covers areas London and Surrey
Donna-Marie is a mobile hair stylist and makeup artist based in London. She is experienced in Hair and Make-up for Fashion, Television and Beauty. With credits from Miss Selfridge, John Lewis and the BBC, she enjoys working on a range of projects. Originally trained at Delamar Academy Of Make-up and Hair, she then went on to train as a hairstylist in a blow dry Salon.
Now when she's not working weddings, events and special occasions Donna works on the BBC television programme 'Casualty'. She also specialises in vintage hair styling and make-up which can add a classic twist to your look.
She loves and thoroughly enjoys her work, endeavouring to bring refined quality and skill to your look on your special day.
Brands used
In her kit you'll find: Bobbi Brown, Urban Decay, Kevin Murphy, Schwarzkopf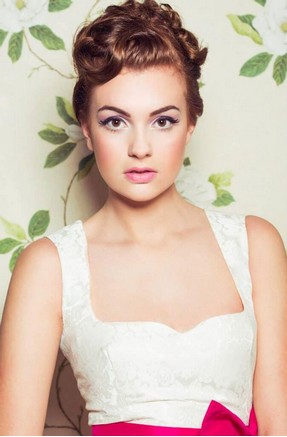 Sarah did my hair and make up for my big day as well as 4 bridesmaids and my mum. She was professional, on time, put us all at ease, made us all feel glamorous and was a lovely addition to my special day. Would highly recommend to anyone. Bride – Abi
Just wanted to say thank you so much – you did a fantastic job and helped to keep me relaxed! The day went amazingly – thank you again. Bride – Laura
Sarah did hair and make up for myself & three bridesmaids, as well as make up for my mum and the flower girls hair. She made us all feel at ease and we had exactly what we wanted. Some of the girls were concerned they wouldn't look themselves as they don't often wear make up, but Sarah did a fantastic job in making us all look natural. I really felt at ease with her and would definitely recommend Sarah for wedding hair and make up!
Sarah
Hair and makeup, Covers Sussex, Hampshire and Surrey
Sarah qualified as a hair and makeup artist at the renowned Davinia Fermi Make Up Academy in 2012, named one of the top 5 schools in the UK in 2015 and trained under top celebrity makeup artists.
Since graduating she has worked on numerous shoots for model portfolios and fashion designers as well as fashion shows for the likes of Cosmopolitan Magazine & Very and becoming an established artist for several clients in the music industry working on promotional artwork and music videos. She also loves working with brides for their big day helping to make them look and feel fabulous.
Sarah changed her career in 2012 after being inspired to want to work creatively every day. Makeup is her passion and she spends any free time reading makeup blogs, following her favourite celebrity makeup artists and creating new Pinterest boards full of colourful inspiration! Make up is a woman's warpaint and it gives us the confidence to feel fabulous when we want to!
Brands used
In her kit you will find Mac, Make Up Forever, Chanel & Ben Nye and likes to mix it up with a few high street treasures from Benefit, Smashbox & Stila.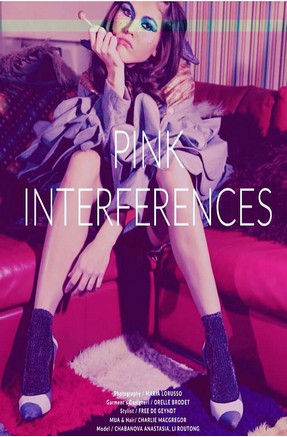 On our wedding day you and your team were so completely brilliant. My six (not easily pleased) bridesmaids were all delighted with their hair and make-up and I was over the moon. You made us look like super gorgeous versions of ourselves and we couldn't have been happier with the results. Our hair and make-up also looked great throughout the day and still looked amazing after a long session on the dance floor – I'm not sure how you did it but you definitely worked some magic!  But as with the trial it was also just such a pleasure working with you. On a morning that could have been quite stressful, you made us all feel so calm and relaxed (and glamorous!) – Helen
I can't thank you enough for doing my makeup on my wedding day. I felt wonderful and spending the morning with you chatting and discussing life really calmed my nerves! Thank you again Charlie –Lauren
Thank you for all your hard work making myself and my bridesmaids look and feel amazing on my wedding day (and also putting up with our craziness). I wish you could do my makeup every day, so relaxing and I love how natural you made my makeup look. For once I can say I actually liked photos of myself!! – Kim
Charlie
Hair and makeup, London, south east & south west
Charlie trained at the London College of Makeup, which equipped her with a wide range of skills.  Following my training she assisted a number of other artists before moving onto coordinating solo makeup jobs.  She recently attended a course is session styling providing her with a wide range of knowledge and technical skills for styling hair.
Before turning her hand to hair and makeup Charlie gained a BA degree in Graphic design and Advertising and then went on to complete a Masters degree in Film  and Television Production.  She has experience working behind the camera for celebrity photographer Rankin and Atlantic records to name a few.
Being a makeup artist allows her to be creative and help someone to feel their most beautiful.  She always aims to interact, keep calm, and to understand the needs of the bride.   This is an important and enjoyable part of the wedding experience.  Charlie's aim is to help make the start of your special day a happy and memorable one.
Brands used
In her kit you'll find: Giorgio Armani, Mac, Benefit and Nars.
We would like to thank you for all your hard work with the makeup and nails for for Emily's wedding. You were so calm and attentive, even tidying up the bridesmaid's hair (which I didnt do)  The makeup was perfect and it was a real treat to have our nails painted the night before. Thank you so much for your huge contribution to making it a perfect day –Lindsay x
I just wanted to thank Jess for doing my makeup for Myself, my Mum, my Aunty and three of my bridesmaids on my wedding day. After having the trial beforehand I felt so comfortable and Jess was exactly on my wavelength about how I'd wanted natural look that could also then go into an evening look. The makeup was stunning, made even better by the fact that Jess is so down to earth and helpful. Jess knew exactly what she wanted and it looked amazing with a professional touch! Thank you so much Jess for making us all look and feel like movie stars – I hope I get a chance to ask you to do my makeup again!
I would highly recommend Jess for hair and makeup.
Jessica
Hair and Makeup, Hampshire, Berkshire and London
Jessica has had a passion for makeup and hair from a young age. she was always giving (patient) friends and family makeovers and loved how a little bit of makeup could really enhance someone's features.
Jessica trained in Beauty Therapy and Hairdressing as soon as she could and has now have built up 6yrs experience. She was lucky enough to have makeup artist Louise Young come into College for training.  Also while she was at college she won an award in a makeup competition. Throughout this time Jessica has assisted and worked solo on many jobs for bridal and prom looks.
Jessica enjoy doing a variety for looks her some of her favourites are very feminine, effortless with a twist of vintage.
Brands used
In her kit you'll find : Mac, Charlotte Tilbury, Urban Decay, Clinique, Anastasia Beverly Hills and Bobbi Brown.L'oreal, TiGi, Diva.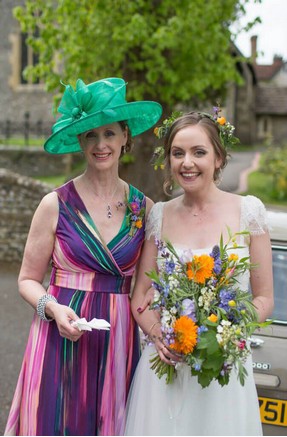 Sarah did my hair and make up for my big day as well as 4 bridesmaids and my mum. She was professional, on time, put us all at ease, made us all feel glamorous and was a lovely addition to my special day. Would highly recommend to anyone. Bride – Abi
Just wanted to say thank you so much – you did a fantastic job and helped to keep me relaxed! The day went amazingly – thank you again. Bride – Laura
Sarah did hair and make up for myself & three bridesmaids, as well as make up for my mum and the flower girls hair. She made us all feel at ease and we had exactly what we wanted. Some of the girls were concerned they wouldn't look themselves as they don't often wear make up, but Sarah did a fantastic job in making us all look natural. I really felt at ease with her and would definitely recommend Sarah for wedding hair and make up!
Sophie D
Hair and makeup, Covers Surrey, and Hampshire
Sophie starting her career within the Beauty therapy industry, She has learnt how to enhance natural beauty and let skin glow, something which she carrys through with every Bridal Makeup. Following Beauty Therapy, She went onto comple a course at Cinema Makeup School in Los Angeles and furthered her education at Delamar Academy in Ealing Studios. Sophie has worked for brands such as Aveda, Space NK, Benefit and Shiseido carrying out regular Makeup Sessions and Beauty Treatments. Since the age of 11 she has dreamt of becoming a Makeup Artist and is  so delighted to now be working within this industry. Doing the hair and makeup for a Wedding is something Sophie truly enjoy as they are always such a great day to be apart of.
Brands used
In her my kit are Nars, Laura Mercier, MAC and Illamasqua.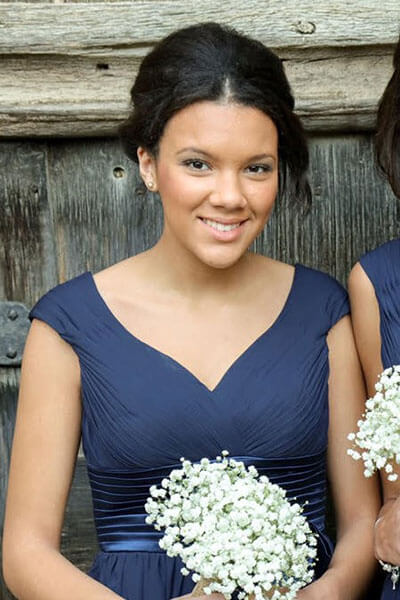 I just wanted to pass on my thanks to Jess and Sophie for the great work they did on hair and makeup for me and three bridesmaids on 28th May.  We had a great day and got lots of compliments! –Laura Eloise.
Please could you send huge thanks to Sophie for me, she too is incredible! –Becki.
I just wanted to say a massive thankyou to you and Sophie!! I absolutely loved my hair & the morning was so lovely and chilled. Thank-you so much! –Amy xxx.
Sophie C
Hair and makeup Assistant, Covers London and Surrey
Sophie is a hair and makeup professional who started her career at the prestigious Delamar Academy in Ealing Studios. There she was taught by some of the best artists in the industry. She has since been fortunate enough to work on major Film and TV productions and for clients such as BBC, ITV and E4. She provides hair and makeup for weddings which is a real passion. She aims to make each and every client feel confident and gorgeous.
Brands used
In her kit you will find many brands including MAC, Laura Mercier and NARS.